By: Brie Reynolds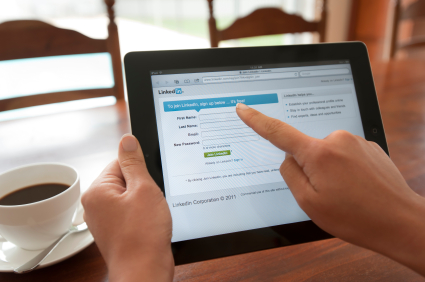 Whether you're looking to meet people in your profession, or other job seekers like you, or just trying to learn more about a particular topic, LinkedIn Groups has you covered. Just like the site itself, LinkedIn's Groups are professional-only discussion boards where people go to networking, learn, and engage one another. It's one of the fastest and easiest ways to start networking and meeting new people through LinkedIn, which is really the whole point of the site!
Lindsey Pollack, LinkedIn Spokesperson and career and workplace expert, has some great tips on getting the most out of LinkedIn Groups. And Pollack knows what she's talking about – she's been featured by the New York Times, Wall Street Journal, CNN, NBC, and ABC! While her tips are geared towards Group newbies, they're valuable for anyone who is serious about making professional connections through LinkedIn. Below, we've summarized Pollack's advice for getting started with LinkedIn Groups along with our own additional advice.
1) How to find groups to join: "To join a group, start exploring the Group Search page… Then click "Join" for any groups that sound appealing." Try searching for keywords related to your career, your college alma mater(s), or professional associations.
2) Look for groups that are Very Active. "If your search comes back with lots of results, LinkedIn helps you filter by showing you which groups are 'Very Active' (definitely where you want to be for the most potential opportunities) and which groups include members of your network (if people you admire belong to a particular group, that's a great sign that you'll find value there as well)."
3) It's okay not to jump right in. Pollack recommends that new group members "lurk first," meaning that they read through the active discussions, see who the group's influencers are, and gauge the overall tone of the group before diving into the discussions.
4) Make your comments knowledgeable, helpful, and professional. "Discussions are a fantastic place to be visible and highlight your skills and expertise to a broad audience. You can answer a question, add your opinion to a discussion, share advice with someone seeking help, comment on a posted article or all of the above."
LinkedIn isn't a place for sounding off with negative opinions or controversial topics. Think before you type, and make sure what you're saying is valuable, adds to the conversation, and would be viewed positively by potential employers and networking contacts. It also helps to use proper grammar and punctuation, and to not type in all CAPS.
5) Build one-on-one relationships. Even though LinkedIn Groups are mostly a group environment, the option to "Reply Privately" exists so that you can send a message directly to someone with whom you want to network and maybe build a relationship. Pollack reminds users that, "Your goal is not to directly ask for a job or client, but to network in a mutually beneficial way with someone who shares similar professional interests."
Here is her example of how you can start a private conversation with someone from a LinkedIn Group: "Dear Greg, Thanks for sharing your question about how to find a social media marketing job in the Denver area. I'm looking for a similar role, but in the Boston area. Perhaps we can chat sometime and compare notes?"
If you're not using LinkedIn Groups yet, it's time to get started. The FlexJobs LinkedIn Group is a great place to test the waters as you begin learning more about Groups. And check out our Quick Guide to Networking and Job Search on LinkedIn for more great tips!
This Article was Originally Featured on FlexJobs.com